The challenge as we see it
Companies, organizations and municipalities that depend on efficient waste management are always looking for ways to conserve resources and adhere to today's demanding environmental policy. The best way to reduce waste, achieve more sustainable practices and meet compliance regulations is by committing to zero waste to landfill initiatives.
---
Our differentiated value 
We can help you achieve zero waste to landfill goals through our site based auditing and waste handling experts. Our numerous waste treatment, recycling and disposal solutions are customized to fit your specific needs. By committing to reaching zero waste to landfill, you can conserve resources and minimize pollution — which can help reduce disposal costs and maintain compliance with regulations. 
Our expert staff has the unmatched industry experience to ensure the most efficient, viable and cost-effective waste processing solutions are being used to do what's best for you.
Our wide range of waste solutions all comply with environmental regulations. We'll help you achieve zero waste to landfill by:
Minimizing waste volume
Implementing more efficient operations
Reducing costs through waste elimination and minimization
Developing recycle and recovery programs
Maintaining regulatory compliance
We can help you ensure that the handling, transport, recycling, reuse and disposal of all waste products meet all environmental regulations.
 
---
Our solutions for zero waste to landfill

To help you achieve your zero waste to landfill goals, we can establish a total waste management program to help assess the entirety of your waste needs. We will dedicate a team of our highly-trained staff to your site that will work with you and your organization to manage your waste and implement sustainability solutions. This may include integrating new services to address your most difficult waste streams, adding additional equipment to facilities when necessary and expanding sorting and transportation efficiencies to maximize recovery options.
We offer many waste solutions that can help you meet your zero waste to landfill goals, including: 
Source reduction and reuse
Recycling services
Regeneration and by-product recovery
Energy recovery
Treatments and disposal
Maintenance programs
Various waste management services
Our customizable waste solutions will help you reach your zero waste to landfill goals based on your organization's unique specifications, budget, property and waste streams.
 
---
Benefits for our customers
Wide range of sustainability solutions
Team of highly-trained staff dedicated to your site
Standards to meet regulatory compliance
United States
Ford Rouge
Sustainable management helped Ford Rouge's manufacturing facilities reach Zero Waste to Landfill goals.
Ford wanted to increase its Rogue facility's sustainability through a zero waste to landfill (ZWTLF) initiative that required substantial waste equipment and process changes.

Here's how Veolia built on its total waste management program that was already in place to help the facility become landfill free since July 1, 2016.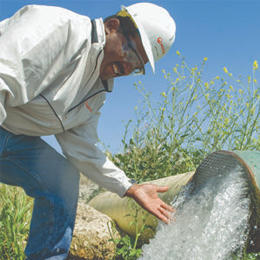 United States
See more
Check out more of our innovative solutions.
Our cost-effective energy solutions are focused on efficiency, resiliency and sustainability.

Our waste and regeneration solutions are compliant with strict regulations, cost-effective and focused on environmental management.

We provide our customers clean, safe and resilient water and wastewater operations worldwide.