The challenge as we see it
Energy markets and policies have evolved, creating new opportunities for facility owners and managers to reduce costs, capture new revenue streams and improve the sustainability of operations.  This advanced energy economy requires a focused approach to managing energy as both a cost center and as a resource.
---
Our differentiated value 
Veolia helps our clients navigate the volatile and complex energy marketplace. We partner with our clients' energy, operations, and sustainability teams to align with their goals and initiatives to deliver tailored, turnkey energy management strategies.
In addition to being staffed with a diverse team of energy experts, we offer a range of internally developed and third-party tools and software applications. Our energy management services are supported by and delivered through our Hubgrade smart monitoring and operations centers.
 
Develop an optimal energy purchasing strategy
Reduce energy spend and manage energy price risk
Spend less time processing and paying utility bills
Accurately bill or allocate the energy consumed in your facility
Get real-time visibility into usage, cost and sustainability KPIs
Support with navigating renewable energy credits or PPAs
Technology and software tools built by energy professionals
Veolia provides energy management solutions for some of the largest businesses, cities and facility portfolios in North America and around the globe.
---
Our solutions for enterprise energy management

As a knowledgeable and trustworthy partner, Veolia's enterprise energy management solutions help our clients manage energy as a resource across their facility portfolio - whether this is producing tenant bills to recover energy costs, managing metering data to improve operations transparency, streamlining the utility bill payment process or advising on energy purchasing and market strategies.
Utility invoice management - Centralizing utility bill processing into a digital utility management platform allows large organizations with large volumes of utility invoices to improve data collection efficiency, avoid costly data errors and improve cost and energy reporting. Veolia manages over 170,000 utility invoices each year for clients through EMSYS, an internally developed enterprise utility management platform built by energy experts.
Sub-metering & tenant billing - Veolia is one of the largest providers of sub-metering and tenant billing services in North America and works with some of the largest Class A real estate portfolios. We sub-meter tenant utility consumption in real-time and deliver accurate billing, based on usage, using our internally developed rate engine.
Energy procurement & market advisory - Deregulated energy markets present an opportunity for facility owners and managers to purchase their own supply contracts for electricity and natural gas. Veolia has a dedicated energy markets desk that advises clients on optimal energy purchasing strategies in accordance with their risk profile and budget goals.
Energy management software - Veolia is partnering with energy and facility managers to deploy energy management and intelligence software solutions that deliver increased transparency and robust reporting. In addition to our own leading-edge software solutions, EMSYS and FM Power, we also support implementations and integrations for other complementary third-party energy intelligence applications.
We manage over $2 billion in annual utility spend and have over 20,000 meters under management. We also process over 170,000 invoices a year and have over 1 billion kWh of electricity and 4 million DTh of gas under procurement.
---
Benefits for our customers
Focus Innovation
More than just a dashboard
EMSYS and FM Power are leading edge energy management tools developed by Veolia's energy consulting subsidiaries, SourceOne, Inc. and Enovity. They are backed by a dedicated team of energy analysts, data scientists, and energy engineers.  This convergence of technology + people is what empowers facility managers to optimize the way energy is managed in their organization.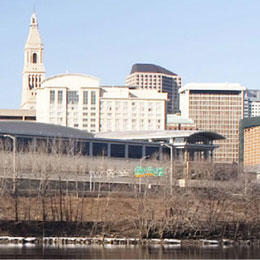 United States
Connecticut Manages Energy Data
Managing thousands of buildings and energy accounts for the state.
The State of Connecticut wanted a more effective way to track and manage energy usage and cost for its agencies and buildings. In November 2008, Veolia's consulting group, SourceOne, was hired to design and develop a centralized location to contain and more easily manage all energy data related to the state's building portfolio.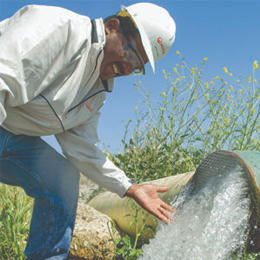 United States
See more
Check out more of our innovative solutions.
Our cost-effective energy solutions are focused on efficiency, resiliency and sustainability.

Our waste and regeneration solutions are compliant with strict regulations, cost-effective and focused on environmental management.

We provide our customers clean, safe and resilient water and wastewater operations worldwide.