The challenge as we see it
Organizations, companies and facilities are always looking to reduce overall waste-related costs, extract value from waste byproducts and meet corporate sustainability objectives. Often, too much time is spent ineffectively managing waste and compliance, taking you away from your core business operations.
---
Our differentiated value
Our total waste management solutions will help you achieve your waste minimization, reuse and recycling goals through efficient management of your waste and environmental resources — helping you focus on your core business. We provide dedicated and professional project managers that can be based at your facility to manage your complete waste program and the additional labor required for recycling/sorting centers, byproduct conveyance and regulated waste management activities.
We specialize in aligning solutions with your objectives and providing environmental management programs that deliver lasting value beyond cost. Some of the ways we are adding value include:
Compliance assurance with our staff and dedicated compliance support resources.
Dedicated, professional project managers based at your facility.
Site assessments to develop custom, sustainable, cost-effective solutions.
Benchmarking and best practice sharing.
Reporting and continuous improvement programs focused on achieving sustainability goals.
Best-in-class, proven programs to manage waste compliance and process improvements that are easily transferred.
Continual improvement initiatives to reduce/eliminate waste, reduce reliance on landfill, reduce waste program costs, and focus on achieving sustainability goals.
Project management experience with transitioning and launching new integrated waste programs.
We have the unmatched industry experience to ensure the most efficient, viable and cost-effective waste processing solutions.
 
---
Our solutions for total waste management

We will work to eliminate, reduce or reuse waste and waste byproducts. This includes an ever-vigilant pursuit of waste treatment options to assure sustainability. Also, as corporate profits are squeezed across all industries, we can help your organization meet your responsibility to reduce company expenditures in the area of waste.
We have the waste minimization experts, systems and processes that can help your organization or entity:
Analyze your waste streams for recycling, recovery, landfill diversion and alternative beneficial reuse solutions.
Minimize your waste volumes, operate more efficiently, save money and protect the environment.
Reduce costs through waste elimination, waste minimization, recycle and recovery programs, and new service offerings or technology.
Our waste minimization specialists can evaluate your waste streams and provide an integrated solution that reduces overall volume and expenses.
 
---
Benefits for our customers
Experienced staff dedicated to your site
Innovative solutions for recycling and waste minimization
Standards to meet regulatory compliance
Focus Innovation
Our total waste management solutions focus on safety
Veolia's "Goal Zero" safety pledge is our commitment to strive for zero work-related injuries and illnesses, and is a foundational element of our safety culture. We place great importance and emphasis on the health & safety of our employees, customers and the communities in which we conduct business. Our "Goal Zero" vision is part of our continual improvement philosophy regarding worker and workplace safety. We operate in strict compliance with all rules, regulations, and laws to meet and then exceed our commitments.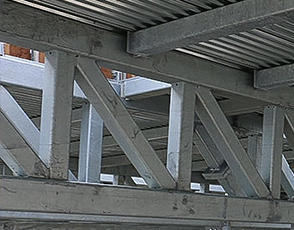 Canada
Steel Manufacturer
A Canadian steel manufacturer is provided with total waste management solutions.
An industrial steel manufacturer was looking for a solution to replace five large waste bins that were being used to store industrial waste before being transported by a contractor for off-site disposal.

See how Veolia provided this customer a streamlined total waste management solution and industrial cleaning services to minimize the cost of managing and disposing of the waste while improving site safety.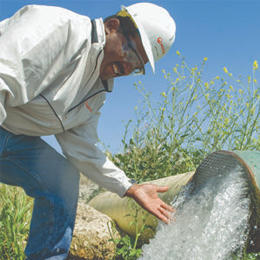 United States
See more
Check out more of our innovative solutions.
Our cost-effective energy solutions are focused on efficiency, resiliency and sustainability.

Our waste and regeneration solutions are compliant with strict regulations, cost-effective and focused on environmental management.

We provide our customers clean, safe and resilient water and wastewater operations worldwide.