The challenge as we see it
Downstream refining operations produce significant quantities of oil-bearing residuals during normal day-to-day operations. Finding optimal solutions for the management of oil-bearing materials by focusing on the inherent value of oil recovery and waste mitigation is critical.
---
Our differentiated value
We have worked with over 50 refineries throughout the U.S. for over 25 years and understand the challenges that oil-bearing residuals present.
We are backed by experienced operations and a proven commitment to safety.
Oily residuals management reduces the plant's carbon footprint.
When you partner with Veolia, you gain access to the human, technical and operational expertise of the world leader in delivering preferred environmental solutions.
 
---
Our solutions for oily residuals management

By approaching residual management holistically, with sensitivity to overall life-cycle costs, our residual management experts develop solutions to maximize value recovery, while improving your operations' reliability and performance.
Understanding the customer's production needs allow us to properly size an equipment package. The treatment options for the solids cake are numerous and include: recycling to the coker as an aqueous; slurry injected during the quench cycle of the coking process or Scalfeed™ during the coker feed cycle; thermal drying and desorption; or re-use as an alternative fuel (Scalfuel™) for cement kilns, or disposal as a hazardous waste.
 
Partner with our team to develop a custom solution that:
Is tailored to address the specific challenges of your plant's residual stream profile
Optimizes recovery of valuable by-products
Minimizes the impact of primary separation wastewater volume on the downstream biological treatment plant
Minimizes the need to dispose of solids
Helps de-bottleneck refinery unit operations and maximize production
We process over 1.5 million tons of oily residuals annually for more than 35 customers.
 
---
Benefits for our customers
Maximize productive uptime
Maximize valuable by-product recovery
Focus Innovation
40 CFR 261.6(c)(1) Requirements for recyclable materials.
Our oily residual management solutions are not considered to be treatment, storage or disposal of hazardous waste.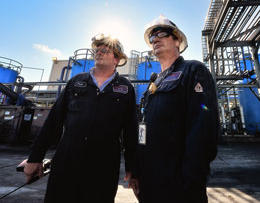 United States
Major Louisiana Refinery
Recycling process provides a sustainable solution.
Every refinery generates oil-bearing residuals as part of its normal operations, and operators must manage these residuals to maintain optimal production levels and operational efficiency.

With options ranging from thermal desorption to leveraging the coker to recover all material with zero waste leaving the refinery, our patented and proprietary technologies are backed by experienced operations and a proven commitment to safety.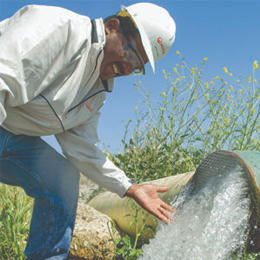 United States
See more
Check out more of our innovative solutions.
Our cost-effective energy solutions are focused on efficiency, resiliency and sustainability.

Our waste and regeneration solutions are compliant with strict regulations, cost-effective and focused on environmental management.

We provide our customers clean, safe and resilient water and wastewater operations worldwide.