The challenge as we see it
Organizations and industries create hazardous waste that needs to be safely transported away from facilities. This waste can come in a variety of sizes, containers and physical states, but all of it needs to be properly handled and meet regulatory requirements.
---
Our differentiated value 
We offer unmatched solutions for your company's collection, transport and disposal needs. No matter what type or quantity of waste you need managed, we can promptly dispatch a wide range of transportation equipment to your location, including less-than-truckload and specialized refrigeration and packaging  programs.
Our fleet includes van trailers, dump trucks, flat beds, vacuum trucks, roll-off boxes and tanker trucks. Access to additional equipment can also be arranged through our trusted network of contracted sub-haulers. We have the capabilities to safely transport:
Drummed and other containerized wastes
Bulk liquids
Small quantities of drummed waste materials
Large items, such as PCB transformers
Contaminated soil
Reactive chemicals that require refrigeration
Our fleet of vehicles and equipment is among the most advanced in the industry, and our teams of professional operators are highly skilled and rigorously trained in the safe operation of our equipment.
 
---
Our solutions for hazardous waste transportation

Our hazardous waste transportation solutions are safe and effective, featuring a wide range of services to fit the specific needs of your organization. This includes our less-than-truckload (LTL) program, and specialized packaging & transportation services for hazardous reactive chemicals that require unique capabilities.
Our in-house and subcontracted transportation equipment available includes:
Standard solid waste collection vehicles
40 to 53 ft. van trailers for drummed and other containerized wastes
5,000 gallon bulk tanker and pneumatic vacuum trucks capable of hauling bulk liquids
Smaller capacity vacuum truck with higher suction capabilities
Midline trucks for hauling small quantities of drummed waste materials
Flatbed trailers for hauling large items such as PCB transformers
Dump trailers and roll-off containers for transporting contaminated soil
Refrigerated trucks for hauling reactive chemicals
Hazardous waste disposal is regulated under the federal Resource Conservation and Recovery Act (RCRA). Other regulations, such as the Toxic Substances Control Act (TSCA) or the Comprehensive Environmental Response, Compensation and Liability Act (CERCLA), may apply.
 
---
Benefits for our customers
Safe and convenient transportation
Specialized methods and services
Standards to meet regulatory compliance
---
Custom transportations solutions
If your company generates a small to mid-sized volume of hazardous waste materials, our less-than-truckload (LTL) program provides you with a timely service and the convenience of "one-stop" waste management services. 
If your company generates a small to mid-sized volume of hazardous waste materials, we have a less-than-truckload (LTL) program that provides you with a timely service and the convenience of "one-stop" waste management services. Our LTL program is designed to provide the logistics necessary to optimize container movements within regional areas. This service is supported by our nationwide network of internal and external transportation resources, and our dedicated personnel who are trained to ensure your hazardous waste shipments are cost-effectively and safely managed.
Advantages:
Convenient set-up and approval services
Complete waste removal services within ten business days, or as prescheduled
Electronic record-keeping to track shipments to final disposal and treatment
One low price with one flat fee that includes waste pickups, transportation to final disposal location, disposal of waste materials and all taxes, fees and surcharges
Thirty-six 10-day in-transit facilities
What's included: 
Consultation on legal and regulatory requirements when we begin service
Meeting or exceeding all U.S. EPA storage and pick up requirements, based on the quantity of hazardous waste generated
Meeting or exceeding all U.S. DOT and state-specific restrictions on hazardous waste transportation
Providing all documents ensuring state and federal hazardous waste regulation compliance, including Waste Information Profiles, hazardous waste manifests and land ban documents
U.S. DOT-approved drums with required labels can be supplied
Specialized Refrigeration, Packaging & Transportation
We offer specialized refrigeration and packaging for transporting hazardous waste. Our reactive chemical experts have extensive experience in all areas of packaging and transportation for any type of chemical waste. Each packaging and transportation shipment is customized to assure safety and regulatory compliance. 
Advantages: 
Custom transportation plan based on your specific needs
State-of-the-art closed transfer systems
Clearly documented shipments with computerized tracking system
Maximized usable volume
Reduced costs and enhanced safety
Standards to meet all regulatory compliance
What's included:
Wide range of transportation methods, including: drum trailers, dump trailers, refrigerated vehicles, roll-offs, tank wagons, vacuum trucks and flatbeds
DOT-rated containers
Labels and paperwork
DOT exemption kits
UN performance packaging
Focus Innovation
Meet compliance with our hazardous waste transportation solutions
We maintain a proven record of compliance with health, safety and environmental regulations. We can help track your organization's regulatory compliance via our Customer Information Management Solutions (CIMS), ensure that the handling, transport, recycling, reuse and disposal of all waste products meets state and federal regulations and protect against liability.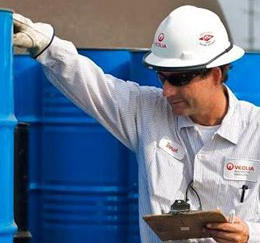 United States
Major Engine Manufacturer
Comprehensive resource and facilities management was provided at an engine manufacturing location.
This business required that the supplier be able to provide both wastewater management and integrated waste services, including waste collection, transportation, recycling and disposal.

Read more about how Veolia North America's customizable approach and broad expertise enabled the creation of a multi-service contract to meet this client's complex requirements.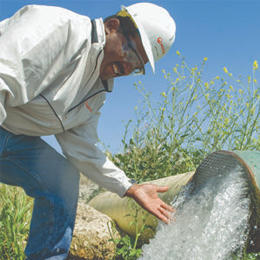 United States
See more
Check out more of our innovative solutions.
Our cost-effective energy solutions are focused on efficiency, resiliency and sustainability.

Our waste and regeneration solutions are compliant with strict regulations, cost-effective and focused on environmental management.

We provide our customers clean, safe and resilient water and wastewater operations worldwide.