The challenge as we see it
Organizations often need assistance managing the hazardous waste at their facilities to focus on their core business. Years of expert waste management knowledge and experience may not exist within an organization, and the potential to maximize efficiency is limited without it.
---
Our differentiated value 
We provide of a wide variety of hazardous and regulated waste management solutions to organizations across North America. With Veolia as an outsourcing partner, you can improve compliance, reduce cost, minimize waste and better manage your organization's facilities. We have a reputation for providing experienced, highly-qualified professionals that make your environmental programs their highest priority.
We have created the "Safety Metrics and Report Trending (SMART) Observation Process" to measure safe and at-risk behaviors and conditions. Trend reports are shared with all levels of the organization and at-risk conditions and behaviors are corrected to prevent future accidents or injuries.
SMART tracks leading indicators for safe and at-risk behaviors in seven areas:
Personal protective equipment (PPE) usage
Use of required safety equipment and devices
Housekeeping
Ergonomics
Adherence to policies and procedures
Employee acts
Proper use of tools and equipment
The health and safety of all employees is of foremost consideration in every project. Our employee-driven safety culture is designed to prevent workplace injuries, illness, and property loss.
 
---
Our solutions for environmental staffing and onsite services

Our field personnel can perform hazardous waste and regulated waste services including collection, disposal and recycling programs at your site. We assign our staff to work alongside your employees on a full-time, part-time, or as-needed basis to help you save time and resources without sacrificing results.
Depending on the services you need, our personnel will:
Develop, staff, and administer cost-effective onsite waste management recycling programs
Package, track, manifest, transport, and dispose of your organization's hazardous waste, regulated waste and recyclable materials
Implement practices that emphasize safety, cost effectiveness and compliance
Produce reports required by your organization, as well as those required by law
Provide regulatory, safety and technical support to your operations
Act as your single point of contact with Veolia for any issue, including additional services such as off-site inventorying of equipment and supplies
Handle waste approvals and permit applications as necessary
Our environmental staffing and onsite services can be utilized by a wide variety of industries, and we'll create a custom program that fits your organization's specific needs.
 
---
Benefits for our customers
Highly-qualified professionals dedicated to sustainability
Innovative solutions to help reduce costs
Standards to meet regulatory compliance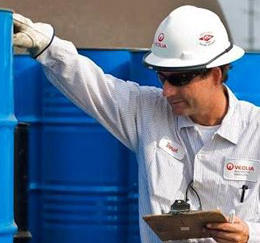 United States
Major Engine Manufacturer
Comprehensive resource and facilities management was provided at an engine manufacturing location.
This business required that the supplier be able to provide both wastewater management and integrated waste services, including waste collection, transportation, recycling and disposal.

Read more about how Veolia North America's customizable approach and broad expertise enabled the creation of a multi-service contract to meet this client's complex requirements.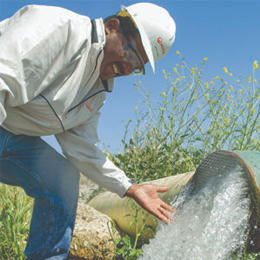 United States
See more
Check out more of our innovative solutions.
Our cost-effective energy solutions are focused on efficiency, resiliency and sustainability.

Our waste and regeneration solutions are compliant with strict regulations, cost-effective and focused on environmental management.

We provide our customers clean, safe and resilient water and wastewater operations worldwide.