At this year's annual International District Energy Association (IDEA) conference, Veolia presented on how Boston and Cambridge customers achieve more LEED credits with district energy, in addition to winning two awards for growth within its Boston district energy system in 2015.
Every year, district energy systems around the world submit square footage and building data detailing the expansion in their networks within the previous calendar year.  Out of a pool of over one hundred district energy systems in North America, Veolia's Boston district achieved two awards for 2015, placing in the top spots in the two categories for North America.  Veolia was recognized with the Silver Award for total building area added and the Gold Award for number of buildings committed at this year's June IDEA Annual Conference & Trade Show in St. Paul, Minnesota.  In fact, Veolia has retained 100 percent of our contracted customers in Boston and Cambridge over the past two years.
More cities and businesses across the United States and the world are embracing the economic and environmental benefits of connecting to district energy systems – especially district systems like Boston's that are powered by sustainable Combined Heat and Power (CHP).  In 2015, Veolia's Boston-Cambridge network was also selected as the IDEA 'System of the Year' from a pool of district energy systems spanning the globe. With its cogenerated steam and recent infrastructure improvements, Veolia is significantly reducing the region's greenhouse gas emissions.  
Connecting to the Boston-Cambridge district energy system is not only reliable and sustainable; it's also helping new buildings achieve LEED credits, as Veolia recently demonstrated at the IDEA conference.  With LEED expert Tim Griffin from RMF Engineering, Veolia's Senior Director Rod Fraser led a technical presentation, "LEED Benefits of Veolia Boston-Cambridge District Energy System," highlighting how Veolia's district energy system is helping developers and building owners achieve significant points under the USGBC LEED green building program.  Learn more by downloading the presentation.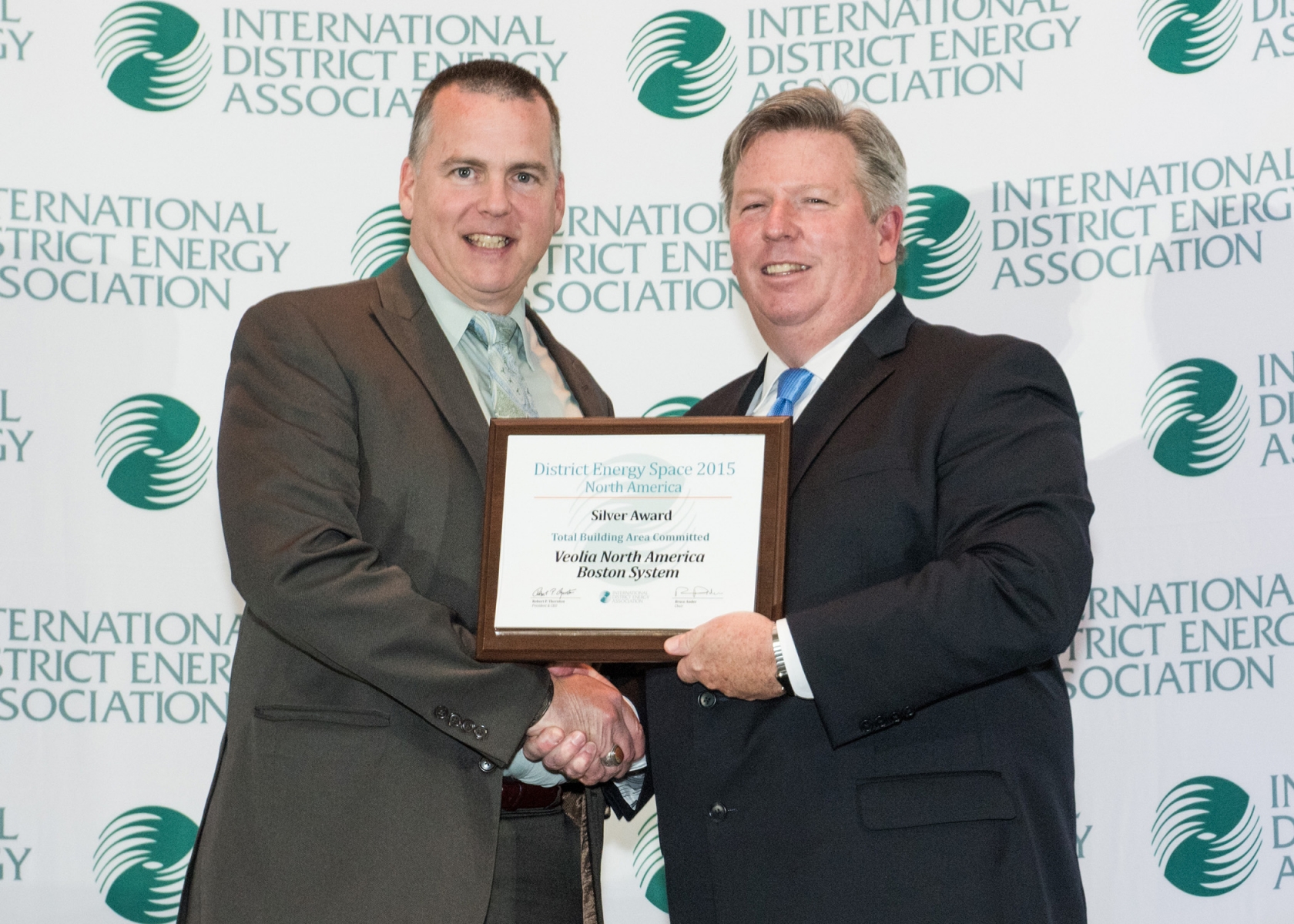 " data-entity-embed-display-settings="{"image_style":"crop_freeform","image_link":""}" data-width="original" title="IDEA space awards 2015" alt="IDEA space awards 2015">