Esteemed Commissioner Ronald Labelle retires with over three decades of successfully managing the City of New Bedford's water and wastewater systems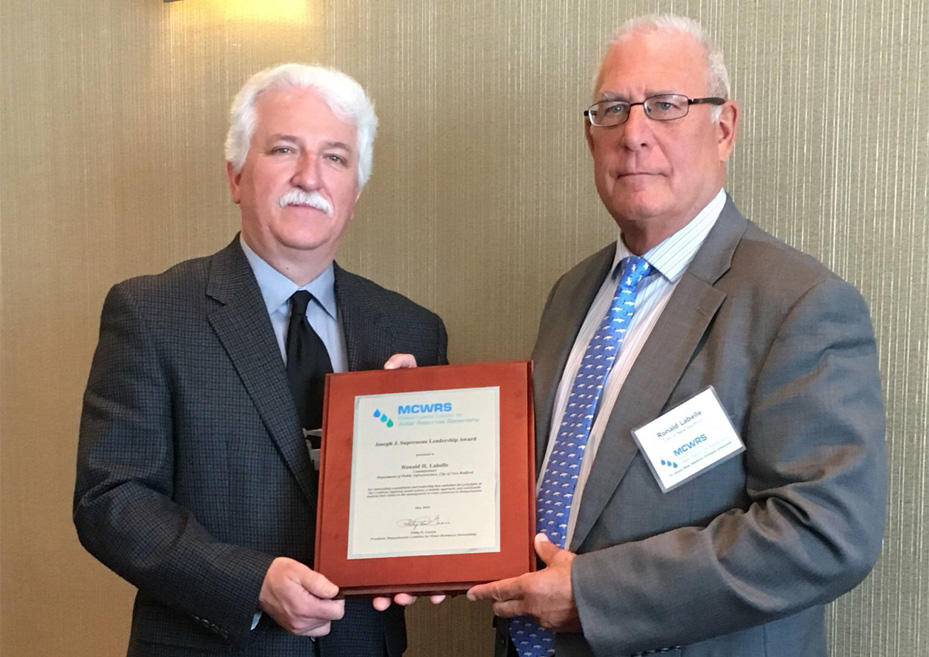 Working directly with Public Infrastructure Commissioner Ronald Labelle, Veolia has partnered with the City of New Bedford, Mass. since 1990 to help support its wastewater treatment operations and improve environmental compliance and the quality of Buzzards Bay.  
Recently, Mr. Labelle was honored with the Massachusetts Coalition for Water Resources Stewardship (MCWRS) "Joseph J. Superneau Leadership Award" for his work managing and conserving the City of New Bedford water and wastewater systems – an award and distinction he has earned three times.  Following 32 years of exceptional service, Mr. Labelle will be retiring this June.  As long-standing partners with the city, Veolia commends Mr. Labelle for an exceptional career and wishes him the best in his retirement.